Since I know where most everyone who cares about Susie likes to waste their precious time, I took to #
facebook
to announce the tragic turn of events with her health.
Unfortunately, facebook functionality has only gotten worse. Copying text is no longer permitted, notifications come randomly and can take up to a day.
The Power of the Dog

THERE is sorrow enough in the natural way From men and women to fill our day; And when we are certain of sorrow in store, Why do we always arrange for more? Brothers and sisters, I bid you beware Of giving your heart to a dog to tear. Buy a pup and your money will buy Love unflinching that cannot lie Perfect passion and worship fed By a kick in the ribs or a pat on the head. Nevertheless it is hardly fair To risk your heart for a dog to tear.

When the fourteen years which Nature permits Are closing in asthma, or tumour, or fits, And the vet's unspoken prescription runs To lethal chambers or loaded guns, Then you will find - it's your own affair, - But ... you've given your heart to a dog to tear.

When the body that lived at your single will, With its whimper of welcome, is stilled (how still!), When the spirit that answered your every mood Is gone - wherever it goes - for good, You will discover how much you care, And will give your heart to a dog to tear!

We've sorrow enough in the natural way, When it comes to burying Christian clay. Our loves are not given, but only lent, At compound interest of cent per cent, Though it is not always the case, I believe, That the longer we've kept 'em, the more do we grieve; For, when debts are payable, right or wrong, A short-time loan is as bad as a long - So why in - Heaven (before we are there) Should we give our hearts to a dog to tear?
Animals outnumber humans in our household by about 10:1 so it's a situation I'm unfortunately quite familiar with. The time that aware beings share together is always transient. Remember the joy they brought; that's permanent - or at least as permanent as it gets.
---
last edited: Sun, 12 Mar 2017 12:14:19 -0500
Finally, if you could create an alternative open standard system that could do all the things that email can do, it would probably have the same problems. That's why I don't think it will happen.
Oh look,
Hubzilla
is "an alternative open standard system that could do all the things that email can do", and it doesn't have the same problems. Now how can Hubzilla's Zot protocol gain popularity?
Is there a replacement for email?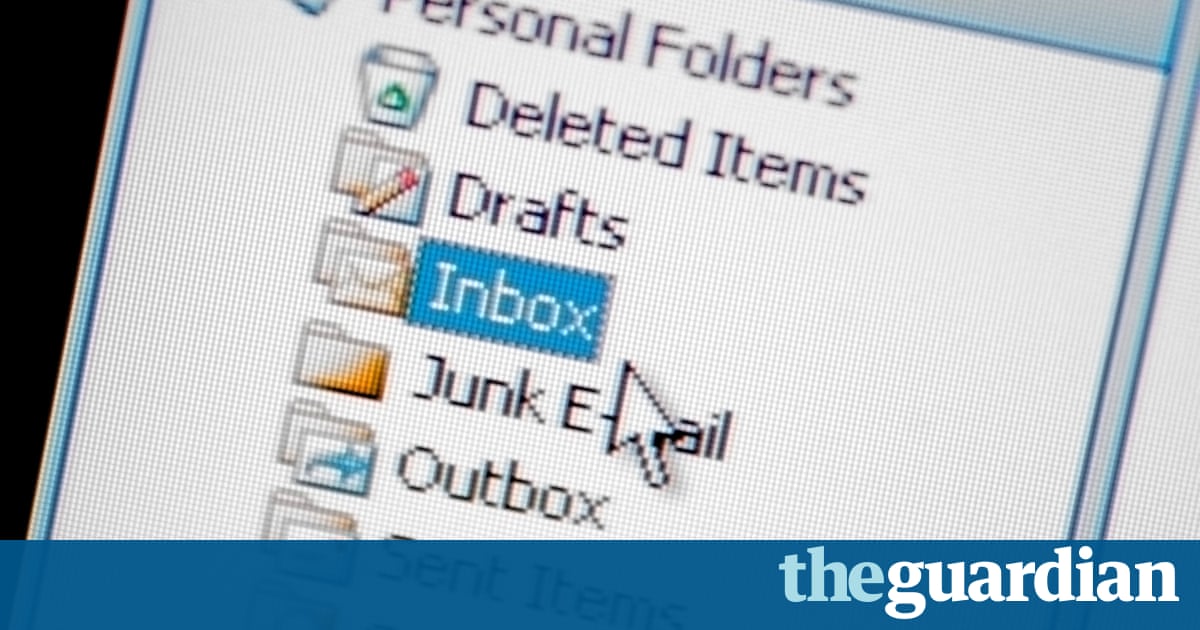 David is fed up with spam, phishing and viruses, and thinks email is no longer fit for purpose. What could he use to replace it?
#
email
#
Spam
#
Malware
#
Communications
#
Hubzilla
#
Zot
#
Decentralization
@
Gadget Gurus+
@
LibertyPod+
Not a single mention of XMPP or any other open protocol that has been developed since email was invented 5000 years ago. Just Whatsapp and Facebook Messenger and friends. Sigh.
To their credit, the article did mention that
Email's second huge advantage is that, unlike Facebook, nobody owns it.
but then they lost credibility by following it with this ignorant statement:
Finally, if you could create an alternative open standard system that could do all the things that email can do, it would probably have the same problems. That's why I don't think it will happen.
@
Andrew Manning
That's exactly what I was thinking, that the statement was ignorant. It shows that they believe that what Silicon Valley comes out with is all there is in the world, and that shows somebody who's unwilling to look elsewhere, cause there's stuff all over the place. But I don't expect any better from the Guardian, they're just the voice of the mass ignorant middle-class populace.
---
last edited: Sat, 14 Jan 2017 09:55:00 -0600
I tend to disagree about mixed mode messaging. We need a range of communication tools, from hush-hush ultra top secret to public and open. Both ends of the spectrum have problems. That's why you need privacy.
last edited: Mon, 02 Jan 2017 10:46:52 -0600
I agree with you, Mike. I just think it's important for these messaging apps to have encryption on by default to curb authorities targeting those that use the feature selectively.
---
last edited: Tue, 11 Oct 2016 12:58:51 -0500
Problem with SpiderOak products is that while are nice in theory, no source is avaiable... so you must trust their words...
---
last edited: Thu, 06 Oct 2016 18:29:43 -0500
Facebook is getting the US government on its side before trying to launch its limited internet services in the US.
Facebook is talking to the White House about giving you 'free' Internet. Here's why that may be controversial.
The company has spent the past half-year in conversations with officials.

Facebook has been in talks for months with U.S. government officials and wireless carriers with an eye toward unveiling an American version of an app that has caused controversy abroad, according to multiple people familiar with the matter.

The social media giant is trying to determine how to roll out its program, known as Free Basics, in the United States without triggering the regulatory scrutiny that effectively killed a version of the app in India earlier this year.
#
Facebook
#
Free Basics
#
FreeBasics
#
Internet
#
Corporatism
#
Crony Capitalism
#
Capitalism
#
Politics
#
Net Neutrality
#
NetNeutrality
#
Communications
#
Social Networking
#
Zero-Rating
@
LibertyPod+
@
Laissez-Faire Capitalism+
@
Gadget Guru+
The debt bubble will burst and crash on all their plans before they get that far. (See? I can be an optimist!)
ex-presidente Dilma Roussef combined the same business with Facebook here in Brazil, but it did not work because anyone would use that crap service
new from 10 apr 2015
Dilma e Zuckerberg anunciam parceria para levar internet a brasileiros de baixa renda
Dilma e Zuckerberg planejam internet grátis
translate
Dilma and Zuckerberg announce partnership to bring Internet free to low-income Brazilians
The government of Brazil and Facebook announced a partnership this Friday (10) to
implement the Internet.org
, a project that offers free connection in the country; the announcement was made at the Summit of the Americas, held in Panama, after a meeting between President Dilma Rousseff and the executive director of the social network, Mark Zuckerberg;
I really wonder why everyone is into this #
netneutrality
thing. All the nerds rage against the government censoring, controlling, and sifting through the internet, but then they come and beg in the name of net neutrality for a big government agency to install a complete state control system for the internet.
---
last edited: Sun, 25 Sep 2016 12:00:59 -0500
I'm getting kind of anxious to find an option that works well on all the common operating systems that myself and acquaintances use.
So far I'm looking at:
I'm not sure that Ring and Tox reliance on DHT is such a good thing - wouldn't that be unreliable on mobile devices or consume too much data?
#
Communications
@
Gadget Guru+
Conversation has (at least in theory) the possibility to send audio recordings, but I could never make it work.
For all the rest I find it a good choice.
But. It cannot compete with Whatscrap because the good thing about that is that it doesn't require a new account.
A competitor could be kontalk, but, when I tested it, it wasn't working (at least for me). I'll give it another try..