---
last edited: Sat, 14 Jan 2017 09:55:00 -0600
---
last edited: Thu, 06 Oct 2016 18:29:43 -0500
Facebook is getting the US government on its side before trying to launch its limited internet services in the US.
Facebook is talking to the White House about giving you 'free' Internet. Here's why that may be controversial.
The company has spent the past half-year in conversations with officials.

Facebook has been in talks for months with U.S. government officials and wireless carriers with an eye toward unveiling an American version of an app that has caused controversy abroad, according to multiple people familiar with the matter.

The social media giant is trying to determine how to roll out its program, known as Free Basics, in the United States without triggering the regulatory scrutiny that effectively killed a version of the app in India earlier this year.
#
Facebook
#
Free Basics
#
FreeBasics
#
Internet
#
Corporatism
#
Crony Capitalism
#
Capitalism
#
Politics
#
Net Neutrality
#
NetNeutrality
#
Communications
#
Social Networking
#
Zero-Rating
@
LibertyPod+
@
Laissez-Faire Capitalism+
@
Gadget Guru+
The debt bubble will burst and crash on all their plans before they get that far. (See? I can be an optimist!)
ex-presidente Dilma Roussef combined the same business with Facebook here in Brazil, but it did not work because anyone would use that crap service
new from 10 apr 2015
Dilma e Zuckerberg anunciam parceria para levar internet a brasileiros de baixa renda
Dilma e Zuckerberg planejam internet grátis
translate
Dilma and Zuckerberg announce partnership to bring Internet free to low-income Brazilians
The government of Brazil and Facebook announced a partnership this Friday (10) to
implement the Internet.org
, a project that offers free connection in the country; the announcement was made at the Summit of the Americas, held in Panama, after a meeting between President Dilma Rousseff and the executive director of the social network, Mark Zuckerberg;
I really wonder why everyone is into this #
netneutrality
thing. All the nerds rage against the government censoring, controlling, and sifting through the internet, but then they come and beg in the name of net neutrality for a big government agency to install a complete state control system for the internet.
---
Facebook is no charity, and the 'free' in Free Basics comes at a price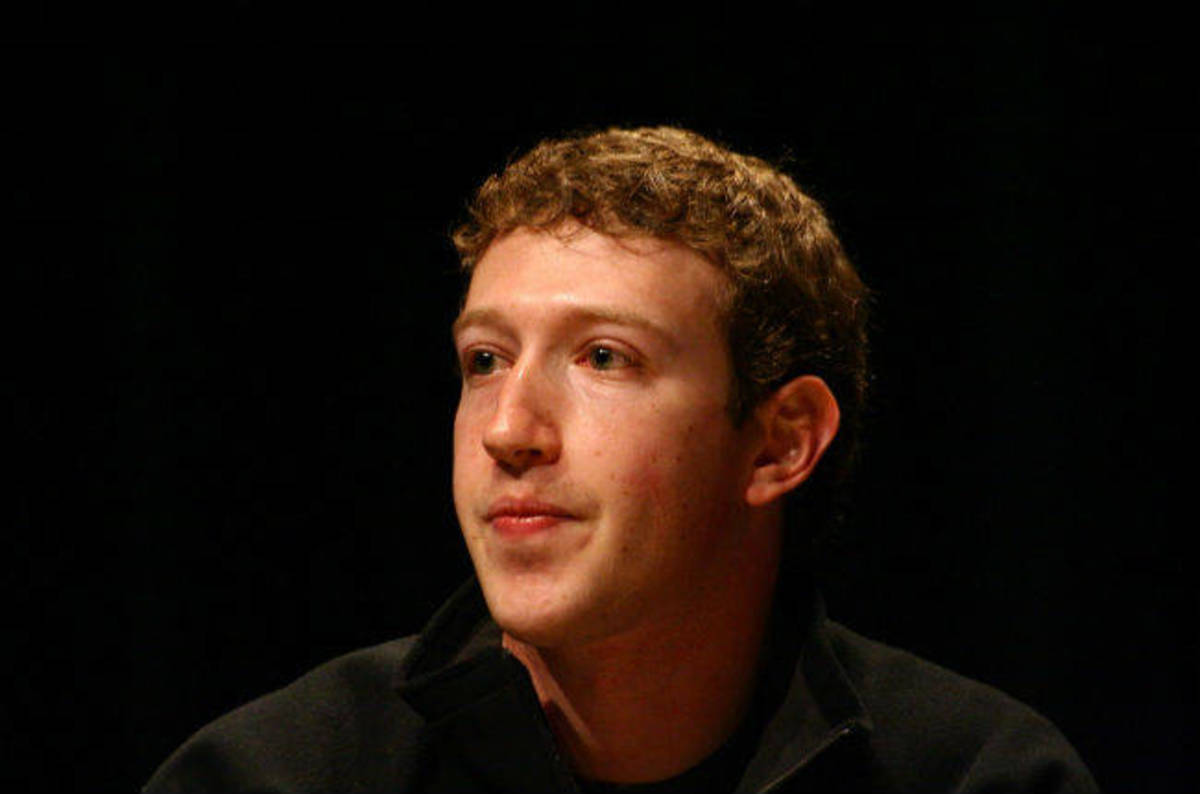 Why would India reject it? Here's why...
Comment Who could possibly be against free internet access? This is the question Mark Zuckerberg asks in a piece for the Times of India in which he claims Facebook's Free Basics service "protects net neutrality".…
#
Facebook
#
Internet
#
Net-Neutrality
#
India
#
Free Basics
#
Charity
@
LibertyPod+
@
Gadget Guru+
If Google is free to do as it wants to me, I will not be free. Google doesn't want me to be free. If I am free, they are less profitable. I want Google and its business models to cease to exist. People who work for Google understand that what they do is harmful, and they do it anyway. Screw them! I repeat: There can be no peace between us.

Google doesn't want to improve my life; they want to control it. They want to govern my behavior. Google does indeed try to force itself upon me, but I constantly resist. The people who run Google aren't able to desire anything but more and more power.

Your capitalist utopia has never existed and never will exist because the capitalists themselves don't want it to. They want government to prevent competition with patent, trademark and copyright laws. They will never tolerate free competition. They continue to bribe members of Congress and other government officials to prevent it from happening. If they were in favor of economic freedom, they would own no patents at all, and all their software would be distributed under the GPL.

You seem to believe that the formal government, the elected officials, bureaucrats, are the only people trying to control you (i.e., govern you), but they are only the visible tip of the iceberg. The real one-world government of this planet is the interlocking boards of the corporations that determine what you can eat, drink, wear, read, see, hear, and think. You can fight against the whole government, and not just the tip of the iceberg, or you can continue wasting your time going on and on about "the market" and spouting other ridiculous jargon. Google doesn't care about your economics; they just want more. When they have more, they'll want even more.

God! I'm sick of reading and hearing the nonsense of the establishment and those who apologize for them. Try to get this straight: the elected officials and bureaucrats, and those who run the corporations are the same people. They move between the corporate board rooms and congressional offices constantly. They're one group.
This article is not just about net-neutrality. It's about how Facebook is disingenuous. I just happened to notice the conversation focusing on net-neutrality but don't want the bigger picture to get lost.

I'm going to touch on net-neutrality anyhow. I'm pro net-neutrality because I live in a place where the government picks the winners and losers. At first glance, that probably sounds backward but it's not. If free markets were a real thing here, we wouldn't need the FCC to make rules like this. We don't need governments or Facebooks monopolizing the internet.
last edited: Wed, 10 Sep 2014 13:45:41 -0500
---
last edited: Mon, 05 Oct 2015 14:44:21 -0500
last edited: Thu, 17 Jul 2014 01:58:46 -0500
last edited: Thu, 17 Jul 2014 01:41:13 -0500
Thanks Mike!

Thank you for all you have done to make the red# possible.
last edited: Thu, 17 Jul 2014 02:09:18 -0500
Well, that was a surprise... the rich text editor appeared while editing this post.
---
last edited: Mon, 12 May 2014 20:22:33 -0500
By
April Glaser
It's been hard to go a day without hearing news about the Chairman of the FCC, Tom Wheeler, and his highly contested plan for
the future of network neutrality
. Google and Netflix signed a letter with nearly
150 other Internet companies
calling on the FCC to reconsider its plan, which would purportedly bless the creation of "internet fast lanes."
Over a million
people across the country have spoken out against that idea, worried that a "pay to play" Internet will be less hospitable to competition, innovation, and expression.
And while
Chairman Wheeler
and his
fellow commissioners
have been blogging about the FCCs proposal, no text has been released to the pubic. Not yet, anyway.
But mark your calendars. This
Thursday, May 15th
, the FCC will finally unveil its "Open Internet" proposal. The last two weeks have been packed with
statements
, previewing what we can expect for Thursday, and it's not pretty. It's time for Internet users to make some statements of their own.
The FCC is calling for public input – let's make sure they get it. To help make that happen, we're creating an easy tool to help the public speak out on May 15th and for the next 30-60 days while the FCC collects public comments on its proposed rules.
How does FCC rulemaking work?
When the FCC makes new rules, the agency goes through a series of steps to craft policies that are in the best interest of the public. Let's break it down:
1. First, the FCC issues a proposal for what the potential rules might looks like. That proposal is called a "
Notice of Proposed Rulemaking
" (NPRM).
2. Almost immediately after the NPRM is released, the FCC opens a window to solicit public comment on how the proposal will effect Americans.
3. This is where you come in. The FCC wants to hear from you. On May 15th, EFF will launch our public comment tool to help you submit your thoughts directly to the FCC.
These comments are a matter of public record. That means that once you submit a comment, it lands on the FCC's
public docket
, and anyone can see it.
The FCC is required to respond to the public comments. And sometimes after a public comment window, the FCC will still have more questions. When this happens, the agency opens a "Further Notice of Proposed Rulemaking" and another subsequent public comment window to solicit answers to their questions. It won't be until after this long process that we see what the FCC's new rules look like.
The whole rulemaking process can up to a year, so we need to be in this for the long haul. Be prepared to comment and call Congress as the issue progresses.
Raise your voice!
Although the public comment window is the official way to participate in the FCC rulemaking process, it's certainly not the only way to get involved.
On May 15, organizations across the country are
staging massive protest
outside of the FCC building in Washington, D.C. If you're in the Washington, D.C. area this Thursday, you can join the protest in person at 9am EST. It'll be a huge event and some activists have already been
camping outside
the FCC for the past few days to ensure that the agency gets the message loud and clear: ISPs should never be allowed to pick winners and losers online.
Ultimately, the FCC receives its marching orders from Congress. And on May 20th,
Chairman Wheeler is scheduled to testify
to the House Subcommittee on Communications and Technology. Congress is planning to quiz Wheeler about what's going on at the FCC, and you can bet that net neutrality will make up the bulk of the conversation.
We need to be sure on call Congress to set the FCC straight. More on that soon. In the meantime, get ready for May 15th and tell your friends. We'll only have a month or two to make sure that the FCC knows once and for all: It's our Internet, and we're going to fight to protect it.
Source
#
Internet
#
Net Neutrality
#
FCC
@LibertyPod+
---
It appears that the major public backlash in response to the FCC's proposed net neutrality rules hasn't fallen on deaf ears.
According to a report by the Wall Street Journal
, Tom Wheeler will in fact be revising his proposal (
you know, again
) to ensure that companies can't "segregate Web traffic into fast and slow lanes."
The previous set of rules had come under fire for allowing broadband providers to strike deals with content providers (i.e. Netflix, HBO, etc.) to ensure speedier download times for their users. A provision that would make it all but impossible for smaller companies unable to pay off providers to succeed—in other words, bad news for pretty much everyone.
Now, though, Wheeler is attempting to appease these concerns with new language.
As an FCC official told the Wall Street Journal
:
In the new draft, Mr. Wheeler is sticking to the same basic approach but will include language that would make clear that the FCC will scrutinize the deals to make sure that the broadband providers don't unfairly put nonpaying companies' content at a disadvantage, according to an agency official.
What's more, the new draft will "invite comments" regarding broadband's status as a public utility. The FCC has yet to classify it as such, but if it did, broadband internet would fall into the same category as landlines, subjecting it significantly stronger regulations.
Whether or not the updated proposal actually
does
address the public's (entirely valid) concerns over internet fast lanes remains to be seen. But if the point regarding reclassifying broadband as a public utility proves to be true, at least we're sort of kind of finally moving in the right direction.
#
Internet
#
Net Neutrality
#
FCC
@
LibertyPod+
@
Laissez-Faire Capitalism+
---
last edited: Sat, 26 Apr 2014 12:22:40 -0500
Federal Communications Commission Chairman Wheeler is circulating a proposal for new FCC rules on the issue of network neutrality, the idea that Internet service providers (ISPs) should treat all data that travels over their networks equally. Unfortunately, early reports suggest those rules may do more harm than good.
The new rules were prompted by last January's
federal court ruling rejecting
the bulk of the FCC's 2010 Open Internet Order on the grounds that they exceeded the FCC's authority, and sending the FCC back to the drawing board.
According to reports, Chairman Wheeler's new proposal embraces a "commercially reasonable" standard for network management. That standard could allow ISPs to charge companies for preferential treatment, such as charging web-based companies like Netflix or Amazon to reach consumers at faster speeds.
This kind of "
pay to play"
model would be profoundly dangerous for competition. New innovators often cannot afford to pay to reach consumers at the same speeds as well-established web companies. That means ISPs could effectively become gatekeepers to their subscribers.
The FCC
issued a statement
this morning that claims that the new network neutrality proposal will not allow ISPs to, "act in a commercially unreasonable manner to harm the Internet, including favoring the traffic from an affiliated entity." But we have no idea as to how "commercially reasonable" will actually be interpreted.
The devil will be in the details. While all we have now is a statement that a proposal for what the proposed rules might look like is being circulated in private within the FCC, the public should be poised to act. In an FCC rulemaking process, the commission issues what's called a
Notice of Proposed Rulemaking (NPRM)
. After the NPRM is issued, the public is invited to comment to the FCC about how their proposal will affect the interest of the public.
The FCC is required by law to respond to public comments, so it's extremely important that we let the FCC know that rules that let ISPs pick and choose how certain companies reach consumers will not be tolerated.
The problem is that most people don't know about this extremely opaque process, and so they don't participate. Let's change that. Stay tuned. We'll let you know when it's time to raise your voice and add your testimony during the FCC's public comment window when the new proposed rules are announced.
Source
#
Internet
#
Net Neutrality
#
FCC
@
Laissez-Faire Capitalism+
@
LibertyPod+
We purportedly have a democracy
But we don't. We only have representatives that are democratically elected.
last edited: Sat, 26 Apr 2014 15:51:42 -0500
It seems we all agree that something is wrong with the Internet. We may not agree on what and therefore what should be done. We've got government control and surveillance, corporate control and surveillance, insufficient competition in services provided, weak protocols, weak implementations of those protocols, weak application models, weak implementation of those models, poor user priorities... I'm sure I'm missing some. With all this, it is amazing anything works at all.
Geonosis,
last edited: Sat, 26 Apr 2014 16:37:58 -0500
But we don't.
Even calling them "representatives" is a bit of a misnomer (unless by "represent", you mean they represent the rich folks), and elections are bought and sold, so are they really democratic?
last edited: Fri, 07 Feb 2014 16:26:09 -0600
I have always viewed this company as appalling and dirty.
AT&T Develops Credits System to Limit File-Sharing Bandwidth | TorrentFreak
A patent application by telecoms giant AT&T details a traffic management system set to add a little more heat to the net neutrality debate. Rather than customers using their Internet connections to freely access any kind of data, the telecoms giant envisions a system in which subscribers engaged in "non-permissible" transfers, such as file-sharing ...
#
Internet
#
File-Sharing
#
Bandwidth
#
Net Neutrality
#
Communications
@
LibertyPod