The Declaration of Independence
We hold these truths to be self-evident, that all men are created equal, that they are endowed by their Creator with certain unalienable Rights, that among these are Life, Liberty and the pursuit of Happiness. — That to secure these rights, Governments are instituted among Men, deriving their just powers from the consent of the governed, — That whenever any Form of Government becomes destructive of these ends, it is the Right of the People to alter or to abolish it, and to institute new Government, laying its foundation on such principles and organizing its powers in such form, as to them shall seem most likely to effect their Safety and Happiness.
#
Independence Day
#
Declaration of Independence
#
Liberty
#
Rights
#
Government
@
LibertyPod+
last edited: Tue, 28 Jun 2016 14:52:20 -0500
Ladar Levison's legal fight against the federal government is still ongoing.
In September, Campaign for Liberty was proud to feature Ladar as a speaker at the 2013 Liberty Political Action Conference.
So please take a moment to
watch this EXCLUSIVE video presentation
of Ladar Levison at LPAC 2013 talking about the need for trust when using technology and some of the challenges posed by out-of-control government spying.
Ladar Levison Statement of Support!
Ladar Levison: Statement of Support...
#
Ladar Levison
#
Lavabit
#
Government
#
Privacy
#
FISA
#
NSA
#
Surveillance
#
Spying
#
Spy
#
Constitution
#
Law
#
Freedom
#
LPAC
#
Campaign for Liberty
#
Liberty
@
LibertyPod
@
Laissez-Faire Capitalism
NSA and GCHQ target Tor network that protects anonymity of web users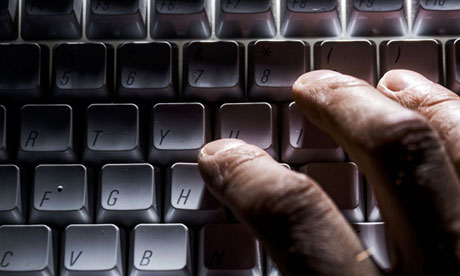 • Top-secret documents detail repeated efforts to crack Tor • Tool is funded by US government and relied on by dissidents and activists • Agencies have failed to break core security of network but have limited success in attacking users' computers
#
Cracking
#
Tor
#
Anonymity
#
NSA
#
GCHQ
#
Government
#
Spying
#
Freedom
#
Privacy
#
Guardian
#
Snowden
@
LibertyPod
Makes me wonder whether they've considered the other networks in detail, such as FreeNet, GNUnet, i2p, and so on.
---
The Monsanto Protection Act that grants Monsanto full immunity from federal courts is back, and once again it is being pushed by elected politicians who have utterly disregarded the very people they claim to represent.
As you may remember, the original version of the Monsanto Protection Act was contained as a secretive rider in the Senate spending bill
HR 933
, which was rushed through to 'prevent government collapse'. In other words, Monsanto
nefariously planned
the rider to hide within the emergency bill that they knew full well would pass the Senate. As a result, Monsanto was granted complete immunity from federal courts with regards to their experimental GMO crops — regardless of any scenario regarding Monsanto's disease-spawning GM waste.
#
GMO
#
Congress
#
Monsanto
#
Protection
#
Law
#
Legal
#
Immunity
#
Government
#
Crony
#
Corporatism
#
Politics
#
Agriculture
#
Farm
---
The Washington Post reports that the EFF has filed suit against the NSA in Federal Court in San Francisco, on behalf of multiple groups (court filing). Those groups include, 'Rights activists, church leaders and drug and gun rights advocates.' EFF Legal Director Cindy Cohn said, 'The First Amendment protects the freedom to associate and express political views as a group, but the NSA's mass, untargeted collection of Americans' phone records violates that right by giving the government a dramatically detailed picture into our associational ties. Who we call, how often we call them, and how long we speak shows the government what groups we belong to or associate with, which political issues concern us, and our religious affiliation. Exposing this information – especially in a massive, untargeted way over a long period of time – violates the Constitution and the basic First Amendment tests that have been in place for over 50 years.' Apparently, not everyone out there is believing the 'If you have nothing to hide' excuses being offered up from various government quarters.
Unitarian Church, Gun Groups Join EFF to Sue NSA Over Illegal Surveillance
San Francisco - Nineteen organizations including Unitarian church groups, gun ownership advocates, and a broad coalition of membership and political advocacy organizations filed suit against the National Security Agency (NSA) today for violating their First Amendment right of association by illegally collecting their call records. The coalition is represented by the Electronic Frontier Foundation (EFF), a group with years of experience fighting illegal government surveillance in the courts.
#
EFF
#
NSA
#
FBI
#
FISA
#
Government
#
Spy
#
Suveillance
#
Constitution
#
Rights
#
Lawsuit
#
Privacy
#
Freedom
#
Liberty
#
Whitleblower
#
Snowden
---
I have noticed lots of people claiming that it's bad to use DuckDuckGo because it's not "NSA-Proof" or affiliated with Bing. I really don't care if there is any affiliation with Bing, so long as it improves search results without compromising my privacy.
My counter argument to the 'not NSA-Proof' claims has been the same as CEO Gabriel Weinberg's in this video. What say you?
'NSA-Proof' Web Surfing?
DuckDuckGo CEO Gabriel Weinberg on the company's promise that it won't track users or their searches.
#
NSA
#
FISA
#
PRISM
#
Upstream
#
Spy
#
Government
#
Intelligence
#
Surveillance
#
Law
#
Whistleblower
#
Snowden
#
Justice
#
Privacy
#
Liberty
#
Freedom
last edited: Sat, 13 Jul 2013 17:31:45 -0500
There's no such thing as an NSA proof search engine. They're all centralised. Centralisation is inherently bad for privacy.

The only potential alternative is YaCy.

Like Friendica, and now Red, they're really impressive when you realise they're mostly one guy with a few other people who help out when they can - but like us, they too could really use some more proper devs.

(That's not to diminish the other devs, hell, I am one of the other devs - it's just a fact of life that the main developers of both are much better than the rest of us).
YaCy is great! Unfortunately I still have to rely on alternative solutions since it doesn't provide the necessary results every time.
When YaCy doesn't provide what I need, I usually use DuckDuckGo, Ixquick, Startpage.
It's indexes aren't great because it's buggy. In particular, it's buggy with memory leaks - that's not a bug you can just put up with when you're running on a low end VPS...so not many people run it, so the indexes don't improve much, because the indexes don't improve much, they don't attract new developers, so the memory leaks remain...viscous circle.

But still, it's the only search engine in the world that even tries to be decentralised. Until something else comes along, it's the only hope.

(And it doesn't help when things like seeks come along, use Google, and pretend they offer decentralised search to take all the attention away from YaCy...)
---
Protect Whistleblowers: Often the best source of information about waste, fraud, and abuse in government is an existing government employee committed to public integrity and willing to speak out. Such acts of courage and patriotism, which can sometimes save lives and often save taxpayer dollars, should be encouraged rather than stifled. We need to empower federal employees as watchdogs of wrongdoing and partners in performance. Barack Obama will strengthen whistleblower laws to protect federal workers who expose waste, fraud, and abuse of authority in government. Obama will ensure that federal agencies expedite the process for reviewing whistleblower claims and whistleblowers have full access to courts and due process.
Ethics | Change.gov: The Obama-Biden Transition Team
Official Web Site of The Obama-Biden Presidential Transition Team
#
Whistlblower
#
Snowden
#
Obama
#
Government
#
Spy
#
NSA
#
FISA
#
Surveillance